Process overview
Learn more about the various stages of PSE's ongoing and upcoming utility improvement projects.
Guiding principles
When working with customers, non-customers and the larger community, we will do our best to:
Be a responsible neighbor
Be specific in our commitments
Be open to creative solutions
Be fair and reasonable in our decision-making process
Communicate early and regularly about project goals, progress and upcoming events
Consider all feedback, from both individuals and groups
Provide timely and honest responses to questions
Strive to minimize project impacts and disruptions to the community as much as is practicable, and provide mitigation when appropriate and/or necessary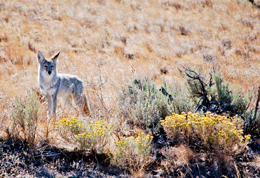 PSE commissions projects based on existing or projected power needs of the community within our electric and natural gas service area, which may include increased power capacity, meeting mandatory reliability requirements and outage prevention. Learn more below.

Increased power capacity

Factors that may impact this need include:

Projections for population growth—more people
Projections for economic growth—more business activity
High volume of construction permits—more buildings
Increased demand in existing buildings—more devices, larger homes

Meeting mandatory reliability requirements

To ensure that our electric and natural gas systems remain dependable, PSE must meet reliability standards set by several regulatory agencies including the Washington Utilities and Transportation Commission (WUTC), North American Electric Reliability Corporation (NERC), Federal Energy Regulatory Commission (FERC), Pipeline and Hazardous Materials Safety Administration (PHMSA), among others. Utility standards are designed to ensure quality system performance and manage potential risk.

If these reliability standards change, PSE may commission projects to continue to meet them.

Outage prevention

Reliable power is a key component of maintaining public health and safety. We must plan for contingencies to ensure the health of our electric and natural gas systems and the communities they serve.

Once a power need is identified, PSE conducts analyses of potential solutions. Learn more below.

Depending on the need(s) in question, potential solutions may include:

Adding new elements/equipment to the power system
Improving the power system's existing infrastructure
Continuing conservation efforts at both the utility and user level

Potential solutions also rely heavily on an acute awareness of existing system conditions and accurate assessments of future load needs. When forecasting load needs, PSE considers:

Historical data
Current load data
Weather
Population growth projections
Economic growth projections
Volume of construction permits
Conservation goals

Public discussion and outreach

When PSE evaluates potential solutions to a power need, we work hard to keep customers, residents and business and community leaders informed and involved throughout the process. Learn more below.

PSE's public outreach includes:

Community meetings

PSE routinely holds community meetings with individuals, neighborhoods, cities and other stakeholder groups, often with representatives of local jurisdictions and/or agencies. These meetings are designed to inform the public about projects as well as gather and respond to feedback. Comment cards are also available for individuals to provide project feedback.

Community meetings may include:

Routing workshops
Public open houses
Online open houses
Pre-construction open houses
Webinars

General outreach

PSE also performs general outreach to residents and business owners in areas affected by the project, typically through:

Neighborhood briefings
Newsletters, flyers and postcards
Door hangers
Traveling informational kiosks
Project update text messages and emails
Targeted outreach to traditionally underrepresented populations

Feedback opportunities

Members of the public can provide feedback about projects in the following ways:

Attending community meetings and speaking with project staff or submitting a comment card
Visiting a PSE project info booth at community events
Sending an email
Leaving a voicemail

Community Advisory Group

Depending on the type and or size of the project, a Community Advisory Group may be formed. These are typically comprised of representatives of community groups and stakeholders that reflect the diverse interests of areas affected by the project, including but not limited to:

Residential or neighborhood organizations
Cities
Schools or school districts
Social service organizations
Religious organizations
Cultural organizations
Environmental organizations
Economic development organizations
Property developers
Major commercial or industrial operators

The goals of a Community Advisory Group are to:

Learn about the project needs and potential solutions
Identify and assess community values in the context of evaluating attributes of the new project, including but not limited to:

Maximizing use of existing system infrastructure
Site of new equipment (if required), including both geographic (location) and topographic (above/below ground) factors
Cost
Timeline
Safety
Health and safety
Longevity
Environmental impact

Develop a final recommendation for PSE's consideration

Depending on the size of the project, Sub-Area Committees that represent affected geographic areas may be called upon to assist the Community Advisory Group in understanding specific sub-area values, concerns and considerations.

Community Advisory Group meetings are always open to the public and include an opportunity for public comment.

Community event appearances

To directly engage with and inform the public about projects in relaxed, informal settings, PSE often makes appearances at numerous community events, often including an info booth or table. Individuals can discuss the project with PSE team members and view or receive documents such as fact sheets, maps or other visual aids.

Continued outreach

Once initial public discussion is completed, PSE takes all feedback and the final recommendation of the Community Advisory Group (if a group was formed) under consideration when determining the best solution to meet energy needs. We strive to balance the needs of customers, property owners, business owners and the greater community with our own.

After PSE determines and announces a preferred project solution, we continue to reach out to the community for vital input on various other project attributes, including design and other elements.

Planning: Fieldwork and design

Once a preferred project solution has been identified, both PSE and industry experts begin conducting on-the-ground surveys within potentially impacted areas. This is done to collect valuable field information that informs the project's environmental review, permitting and design processes. Learn more below.

Types of surveys include:

Land survey

A land survey identifies the precise locations of property lines, sidewalks, curbs and gutters, driveways, fences, corners of buildings, and both underground and overhead utilities. Survey crews may use flagged stakes to help with the completion of the survey. In some cases, crews may also mark the ground with paint to assist their work.



Wetland delineation

A wetland delineation confirms the location and boundaries of environmentally sensitive areas such as wetlands, creeks and floodplains. Environmental specialists walk properties to identify, classify and record its physical attributes.

If a wetland is suspected, crews may dig one or more shallow holes (typically less than 1 foot in diameter and approximately 1.5 feet deep) to assess soil conditions, but will fill them prior to departure. Crews document their findings using hand-held GPS devices.



Tree inventory

A tree inventory collects data on tree height, diameter and species. Tree inventory crews walk properties and record information using small, temporary aluminum tags and small flags that assist with tallying. Tree locations are then recorded by land survey crews.

The tree tag and nail will not harm the overall health of a tree. Typically, mature trees are able to seal off the hole from a nail to prevent exposure to infection or disease. For small trees, crews tie the tag to the main branch or stem with a wire to avoid using a nail. A tag on a tree does not necessarily mean it needs to be trimmed, removed or disturbed in any way.



Pipeline co-location survey

A pipeline co-location survey helps to determine potential locations for future infrastructure projects alongside or adjacent to existing pipelines. Survey crews test the soil
for safety.



Historic and cultural resources survey

A historic and cultural resources survey identifies significant historic and cultural elements such as bridges, buildings and camp sites. An archaeologist or historical specialist accompanies the survey crew and assesses the potential presence of these resources. This work may entail digging one or more shallow holes to assess subsurface conditions, which are filled prior to the crew's departure.



Geotechnical investigation

A geotechnical investigation identifies soil types in and around proposed project locations. Understanding soil types informs the design of foundations and support structures for various project elements. This work typically entails drilling several small boring holes to aid soil analysis, which are filled and patched prior to the survey crew's departure.

The data gathered from this fieldwork helps us to further evaluate project parameters, identify design options, understand potential adverse environmental effects and evaluate measures to mitigate them.

Where fieldwork occurs

Fieldwork activities occur in:

Areas with existing PSE infrastructure affected by the project
Areas where new PSE infrastructure is planned to be constructed
Properties along or adjacent to those areas with existing utility easements
Public rights of way

If PSE needs to study properties that do not have existing utility easements, we work directly with property owners and tenants to gain
permitted access.




Depending on its size and scope, different types of fieldwork may be needed in various segments or sectors of the project. In some cases, certain surveys may not be needed.

Keeping you informed

PSE is committed to keeping you informed, and provides quarterly project updates on activities you can expect in your area.

For properties where fieldwork occurs, PSE crews leave a door notification a few days in advance of accessing those properties, to keep property owners and tenants aware. On the day that fieldwork occurs on your property, crews knock on your door to inform you that they are working. For condos and apartments, we work with homeowners' associations and property managers to provide adequate notification of planned fieldwork activities.

Design

With valuable field data in hand, PSE engineers begin laying out a design for the project that minimizes environmental effects while yielding the highest value for improved capacity, functionality and/or control of our utility distribution systems. The design is continually refined as additional field data and notes from jurisdictions granting permits are considered.

Design attributes of various project elements are often open for public comment, including height, finishes and other considerations.

Environmental review and permitting

PSE projects must meet strict environmental and permitting criteria set by federal, state and local jurisdictions. Learn more below.

Environmental commitment

PSE is dedicated to minimizing the environmental effects of our projects as much as possible. When effects cannot be minimized or avoided, we seek to provide appropriate restoration or mitigation to all affected parties.

When working to protect the environment while carrying out our projects, PSE will:

Integrate environmental considerations into our project planning, development and execution
Ensure a project's potential environmental effects are effectively identified, assessed, minimized and managed
Be an environmentally responsible neighbor in the communities we serve

Environmental review process

A project's environmental review is led by the city or jurisdiction in which the project will be completed. If a project crosses the borders of multiple cities or jurisdictions, an agreement is reached whereby one agency is designed to lead the review.

In accordance with Washington's State Environmental Policy Act (SEPA), the lead agency begins by preparing a checklist that asks about the proposed project and its potential effects on various attributes of both the environment and existing civic infrastructure, including but not limited to:

Aesthetics
Air
Animals
Earth
Energy and natural resources
Environmental health
Historic and cultural impacts
Housing

Land and shoreline use
Light and glare
Plants
Public services
Recreation
Transportation
Utilities
Water

If the lead agency determines that the project is unlikely to have a significant adverse environmental impact, it can issue a determination of non-significance (DNS) and the review concludes.

If it's determined that the project may have a significant adverse environmental impact, the lead agency can call upon a neutral third party to prepare an Environmental Impact Statement (EIS), an unbiased appraisal of potential environmental effects, reasonable project alternatives and available measures to lessen, minimize or remove these effects. Opportunities for public comment are available throughout the EIS process.

Environmental review may not be required for some minor projects, as SEPA grants local agencies the option to exempt select minor construction projects from review, depending on their size and scale.

Permitting

PSE submits all required permit applications to jurisdictions affected by our project(s), to ensure compliance with all applicable regulations. We also submit permit applications to other local, state and federal agencies as needed.

Some permitting processes for various jurisdictions offer opportunities for public comment.

Once a project has cleared the necessary reviews and authorizations, construction may begin. Learn more below.

Once the project's design is finalized and permits are issued, PSE begins constructing the project. During this time, PSE will:

Ensure that all construction work is conducted in accordance with all applicable federal, state and local codes and regulatory requirements, including those concerning noise and work windows
Follow strict safety and environmental procedures and guidelines
Keep the safety of the public and our employees as our top priority during the construction of our projects
Notify and keep affected businesses and property owners informed of specific construction activities and work schedules
Strive to minimize the impact on landowners, the community and the environment
Use best practices to complete construction with as little disruption as possible
Utilize existing easements for construction access as much as possible
To the best of our ability, restore property affected by construction to its previous state or better, or offer in-kind mitigation when restoration is not possible

Construction is ideally confined to normal daytime working hours during the week, with the possibility of some work on Saturdays. Sometimes construction is scheduled at night, especially in commercial areas where it may be beneficial to avoid interruption to businesses during the day. However, jurisdictional requirements ultimately dictate the schedule of PSE construction.

When working on or along roads, PSE construction crews will provide signs and flaggers to help direct traffic.

If a planned power outage is required to complete work, PSE customers will be notified in advance.