Check out the progress of the makeovers
Contest Winners: Bios and potential upgrades
In 2020, the world was hit by the COVID-19 pandemic, shutting down businesses across the region. To support our community during this unprecedented time, PSE hosted a Small Business Energy Makeover Contest, in which four deserving businesses could win energy-efficiency and cosmetic makeovers worth $45,000!
Thousands of businesses were nominated by employees and customers alike for the vital role they play in their communities and in the lives of their employees. Each winner will receive a tailored array of efficiency upgrades depending on the needs of the business, which will in turn help them save energy and money over time. After careful review and consideration, a panel of judges selected these winning businesses: Gotti Sweets, James' Place Child Development Center, Maneki, and The Seaside Salon & Spa. Each has a unique story and special place in the communities they serve.
Be sure to check back often as we continue to share updates during the makeover process, and stay tuned for a feature story on KING5's Evening Magazine show where Jim Dever and Edouardo Jordan will showcase the final results!
---
Gotti Sweets (Olympia)
Gotti Sweets, a bakery and sweet shop in Olympia, is a black woman-owned and -operated small business. Facing unique hardships in 2020, the shop was repeatedly targeted by vandals who defaced entryway windows and even posted white supremacist stickers atop their "black-owned business" sign. With a sweet staff of two, they're passionate about their creations and try to pour love into all of their baking. The quaint, local shop sells custom cakes, pies and pastries for everything from weddings, birthdays and special events to simply satisfying every customer's sweet tooth.
Energy Efficiency Upgrades: Gotti Sweets is hoping to improve their aging and inoperable foodservice equipment, in addition to improving their inefficient heating system. They're also hoping to upgrade to longer-lasting, lower maintenance LED lighting and sprucing up their retail area before they welcome customers back into the store.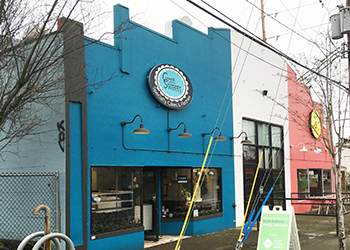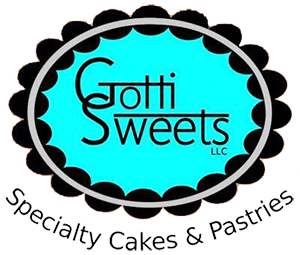 ---
James' Place Child Development Center (Bellingham)
Throughout the COVID-19 pandemic, James' Place Child Development Center kept their doors open in order to provide safe, quality childcare for their community's first responders and essential workers in Bellingham. Every day, James' Place provides a rich, educational environment to help children grow and develop mentally, emotionally and physically.
Energy Efficiency Upgrades: Located in a structure built in the 1930s, James' Place is looking forward to improved weatherization in their building, potentially including new windows and an upgraded heating, ventilation and air conditioning (HVAC) system. They're also hoping to improve some existing storage and install a new sanitizing station to continue implementing safety protocols.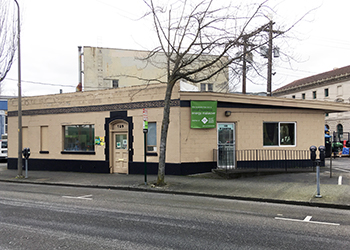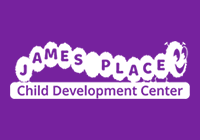 ---
Maneki (Seattle)
As Seattle's oldest sushi restaurant, Maneki is woven into the very fabric of the community where it thrives in the International District of downtown Seattle. Since 1904, the restaurant and sushi bar has continued to serve Japanese cuisine to long-time regulars and new customers alike, doubling as a social space for community gathering. Throughout its 117 years, Maneki has only closed twice temporarily: during the COVID-19 pandemic and World War II. Former Japanese Prime Minister Takeo Miki actually worked as a dishwasher at Maneki as a young adult! As Prime Minister, Miki gifted 1,000 cherry trees to the city of Seattle, which gave birth to Seattle's annual Cherry Blossom Festival.
Energy Efficiency Upgrades: Maneki hopes to improve their heating, ventilation and air conditioning (HVAC) system with better air filtration, along with replacing an aging water heating system, replaceand repair some older kitchen equipment, as well as installing new carpet for a fresh look.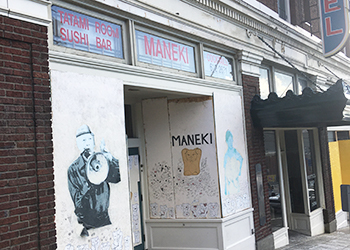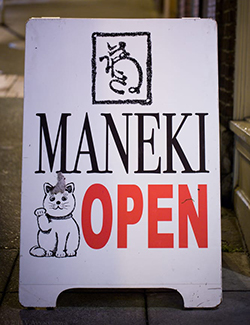 ---
The Seaside Spa & Salon (Coupeville)
Seaside Spa & Salon on Whidbey Island is located in a 150-year-old structure that was built in 1864… before the state of Washington even became a state! Seaside is owned and operated by a single mother who opened the salon when her daughter was just 6 months old, introducing a slew of unique obstacles to running a successful business. Throughout its 14 years, the business has thrived offering customers a relaxing escape from everyday stress, thanks to a variety of luxury services like facials, massages, hair and nail care, and more. Despite a temporary closure during the pandemic, Seaside hosted a fundraiser to support their local hospital and first responders.
Energy Efficiency Upgrades: Though salons typically produce more waste than other small businesses, Seaside strives to be carbon neutral and entered the contest in the hopes of finding new solutions to lower their carbon emissions. Seaside is hoping to see potential energy savings after insulating the crawl space; installing an efficient heating, ventilation and air conditioning (HVAC) system; and improving their indoor lighting, which will ultimately result in less maintenance costs for the business over time.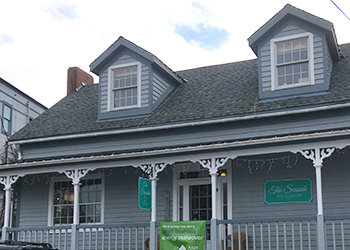 Have questions about PSE's home charger program? We're here to help. Call us at 1-800-562-1482, Monday through Friday 8 a.m. to 5 p.m. or contact us below.