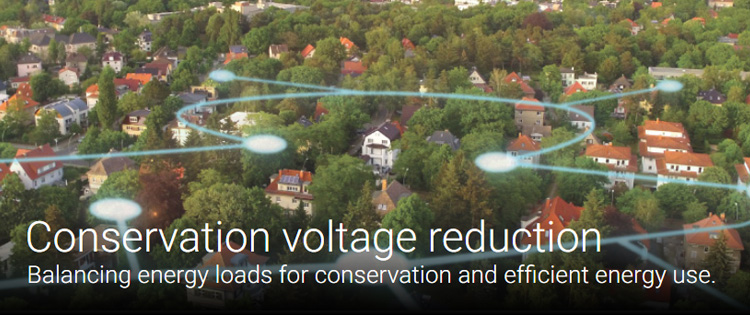 Conservation Voltage Reduction (CVR) allows us to lower the voltage at the substation level while staying within the required customer voltage limits. You won't notice any difference in your power and you'll conserve energy in the process.
How does CVR work?
Delivery voltage to 120 volt customers must fall between 114-126 volts per the American National Standards Institute (ANSI). CVR compresses the voltage to the lower half (114-120 volts), producing energy savings without harm to your appliances and electronics. For reference, additional standard voltage variations are as follows: 208: 197.6-218.4; 240: 228-252; 277: 263.2-290.9; and 480: 456-504 with range of no more than 8% between low and high.
What are the benefits of CVR?
Lower customer electric bills (average 1-2 percent savings per customer).
Appliances will run closer to their rated voltage and operate more efficiently.
Lower peak demand allows PSE to avoid building costly new distribution infrastructure.
Helps PSE meet the requirements of Washington State Initiative I-937, which requires utilities to undertake cost-effective energy conservation.