Our ethics: We do what is right
For nearly 150 years, PSE has served customers and communities across Washington state. We are committed to providing energy that is clean, safe, reliable, affordable and equitable. We understand the foundational role that compliance and ethics plays in this.
While doing our part in the communities we live in and serve, we hold ourselves and our suppliers to strict ethical standards. Our ethics program covers a broad range of topics but can be summarized into one simple sentence: we do what is right. We uphold these standards in our daily tasks, serving with fairness, honesty and decency, leveraging resources such as our Ethics Help Line and Code of Conduct.
Code of Conduct
Our Code of Conduct outlines how we expect all of our employees to conduct business in the spirit of our values: do what's right, we have each other's backs and everyone has a voice.
Reporting concerns
We encourage our employees, contractors, customers and members of the public to report any concerns.
Ethics Help-Line:
1-866-236-4PSE (4773)
File online report:
pse.alertline.com
Callers may remain anonymous
Operated by third-party vendor
Individuals will be able to follow-up and provide more information
Reports will be reviewed by appropriate officers and the Audit Committee of the Board of Directors for trends and broader issues
Available 24 hours a day, 7 days a week
Information is reported to PSE and investigated to determine appropriate action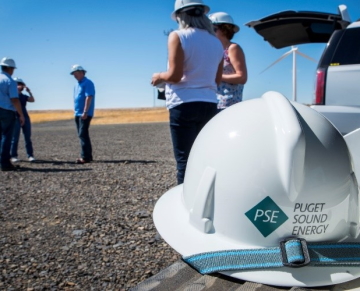 Learn more
About PSE
Related Information