Greetings from PSE's Community Engagement Team!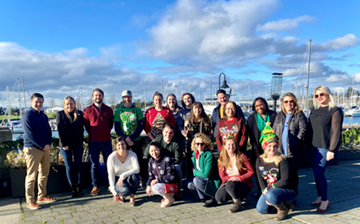 Welcome to our community engagement page. We hope this information will help you and your community organization connect with our team so we can work together to better serve our communities and customers.
Puget Sound Energy is committed to being a partner in the community through our work with non-profits and community stakeholders. In each of the counties we serve, PSE has a dedicated team member to work with your organization on local issues, serving as your go-to resource for all things public affairs. Our team works to manage and foster long-term relationships for the benefit of the community and company in coordination with other external affairs teams for a unified local approach with a focus on diversity, equity and inclusion.
Nina Odell
Director Local Government & Community Engagement
Executive Director PSE Foundation
Community Engagement
To get in touch with your local representative, use our interactive map to the right to find your county and contact information for our team.
Community Giving and Sponsorships
PSE provides community giving for causes and organizations that are aligned with our business priorities in the areas that we serve. All of PSE's corporate contributions are funded exclusively from PSE's owners and employees. This community investment is on top of the grants provided by psefoundation.org
If you would like PSE to sponsor your event, please reach out to your local community engagement representative using the map to the right or email us at communityengagement@pse.com. For upcoming PSE events, check our events calendar: www.pse.com/en/pages/pse-events
PSE Foundation
In addition to our corporate giving, we have the PSE Foundation, a nonprofit entity operating independently of PSE that is dedicated to keeping our vibrant communities safe, supported and thriving. It was established in 2006 after a $15 million endowment was received from the proceeds of Puget Energy's sale of an unregulated subsidiary. As with our other corporate community giving efforts, none of PSE Foundation's funds will ever come from PSE utility customer's rates.
For more information on our competitive grants through the Foundation, please visit www.psefoundation.org
Tribal Relations
PSE works in partnership with sovereign tribal nations to ensure we are our customers' energy partner of choice and to reach our goal of getting Beyond Net Zero Carbon by 2045. Through our work, we foster trusted, long-lasting relationships with the tribal nations in our service territory through proactive outreach. We engage regularly and proactively with tribal communities and tribal organizations to find creative opportunities for collaboration, and constantly work to increase tribal relations acumen across our organization to support the development of processes and policies that create a new model for our industry. For more information, contact us at tribalrelations@pse.com.
To apply for tribal utility tax exemption please complete the Public Utility Tax Exemption form and email to TribalTaxExemptions@pse.com.
Contact us at communityengagement@pse.com
Recent news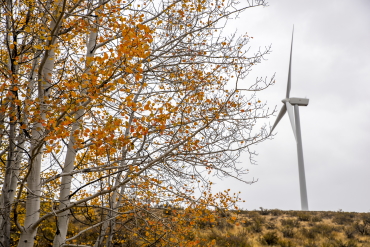 Beyond Net Zero Carbon by 2045

Energy is essential for communities, and we're committed to creating a better energy future for our customers and neighbors across the region. Beyond partnering to support our customers through this difficult time, our mission today is deep de-carbonization and greenhouse gas emissions reduction. We were an early leader in addressing climate change, investing billions in renewable resources and energy efficiency for homes and businesses.
Read our plan: pse.com/together.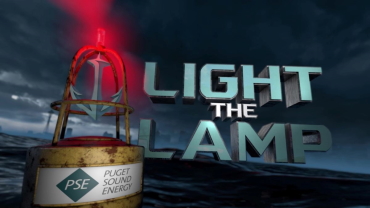 Puget Sound Energy teams up with Seattle Kraken to "Light the Lamp"

We are announcing a multiyear partnership with Climate Pledge Arena and the Seattle Kraken NHL hockey organization to promote energy efficiency and sustainability across the region. The one-of-a-kind collaboration features the Light the Lamp sponsorship program, supporting local organizations that engage with underserved youth in sports and other physical activities. So far, we have partnered with Kent Youth and Family Services Athletic Club, Tulalip Boys and Girls Club, The Service Board, Boys and Girls Club of Lewis County, Boys and Girls Club of Thurston County, Tree House, and Empowering Youth and Families Outreach. In our first three weeks of this partnerships, we have distributed over $27,000 to these local organizations! Read more about Light the Lamp.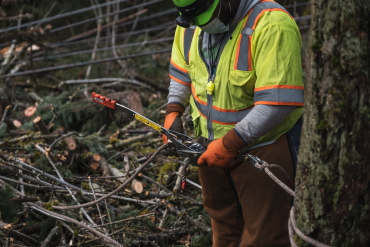 Fall and winter has arrived. Will you be ready when the next big storm hits?

Before
Keep your emergency kits handy
Learn what to do if there is an outage
Unplug sensitive electronic equipment such as computers
Know which natural gas appliances will continue to operate if there is an outage:

Natural gas water heaters
Gas log fireplaces
Gas ovens and ranges. If it uses electric ignition, have matches nearby to light the flame
Natural gas barbeques. Remember: never bring a portable grill indoors

If you're using a generator, follow the manufacturer's instructions. See safety tips about portable generators
During
Keep track of the storm as it develops
If there is an outage:

Turn off lights and appliances
Leave one light switch on so you'll know when your power is restored
Use flashlights instead of candles
Keep your freezer and refrigerator doors closed; open them only when it is necessary
Never use a gas range, indoor cooker, charcoal or gas barbeque for heating
Close curtains and drapes to keep the heat in
Wear warm clothes in layers
If the indoor temperature drops to 55 degrees or below, open your faucets so there is a constant drip to prevent pipes from freezing
For more safety and preparedness tips, visit www.pse.com/outage/storm-resources
Recent news

COVID-19 Customer Bill Assistance Program Launches

(May 30, 2021) Recognizing that many families are still struggling financially due to COVID-19 and will likely continue to do so even as the economy recovers, Puget Sound Energy is making an additional $27.7 million in bill payment assistance available through its COVID Bill Assistance Program. Since the program began, we have posted more than $10.7M to both gas and electric customer accounts. Learn more at pse.com/help

Foundation's Community HEALing grants open now!

(June 15, 2021) PSE Foundation has announced its 2021 competitive grants will focus on Community HEALing. Grant applications for $2,500 to $25,000 will be accepted through August 31. Grant awards aim to support immediate needs such as housing, food, childcare, or other essential services and will intentionally allocate a portion of funding to organizations that serve BIPOC (Black, Indigenous, and People of Color) communities. Learn more at psefoundation.org.

How We Celebrate Pride!

(June 28, 2021) We are proud to celebrate the LGBTQIA+ community and allies throughout our service area. We sponsored and created engagement opportunities at various Pride celebrations and made contributions totaling $40,000 to various local organizations. These organizations work to create a more inclusive and welcoming Washington for all.