Choose your LED
ENERGY STAR® certified LED bulbs come in varying shapes, sizes, brightness and color. Use the steps below to choose the right bulb for your needs.
Step 1: Choose the application
LEDs come in many shapes and sizes. Make sure that you're choosing the right lamp for the location.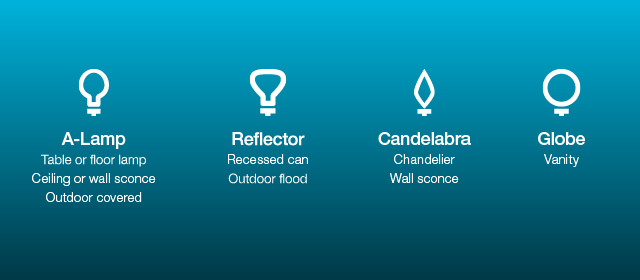 Pro-tips
Check the LED package to see if the bulb is dimmable. For best results, choose a dimmer switch that is labeled to work with LEDs.
E26 is a standard medium base and E12 is a candelabra base.
Step 2: Choose the brightness

Lumens is the new watt. Lumens measure the brightness of light output, watts determine the energy used. Look below to find the approximate lumen count for an equivalent a-lamp incandescent. Lumen equivalents for specialty lamps (reflector, candelabra and globe) will vary slightly from the below.
Step 3: Choose the color
Kelvin (k) measures color. The lower the Kelvin, the more yellow the light. If you want the feel of incandescent lighting, look for 2700k.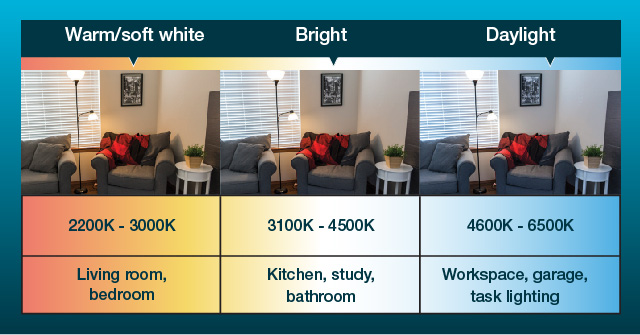 Step 4: Know the (lighting) facts!
Every light bulb box has a chart with all the information you need to choose the right LED for your home.