Choose your LED bulb
ENERGY STAR® certified LED bulbs come in varying shapes, sizes, brightness and color. Use the steps below to choose the right bulb for your needs.
Step 1: Choose the application
LEDs come in many shapes and sizes. Make sure that you're choosing the right bulb for the location.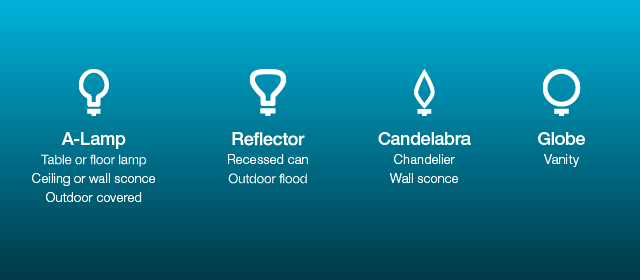 Pro-tips
Look for the PSE logo at participating retailers for instant rebates on LED bulbs.
Check the LED package to see if the bulb is dimmable. For best results, choose a dimmer switch that is labeled as compatible with LEDs.
E26 is a standard medium base and E12 is a candelabra base.
Step 2: Choose the brightness

Lumens are the new watts. Lumens measure the brightness of light output; watts measure the amount of energy used. Look below to find the approximate lumen count for an equivalent A-lamp incandescent. Lumen equivalents for specialty lamps (reflector, candelabra and globe) will vary slightly from the graphic below.
Step 3: Choose the color
Kelvin (K) measures color. The lower the Kelvin, the more yellow the light. If you want the feel of incandescent lighting, look for 2700K.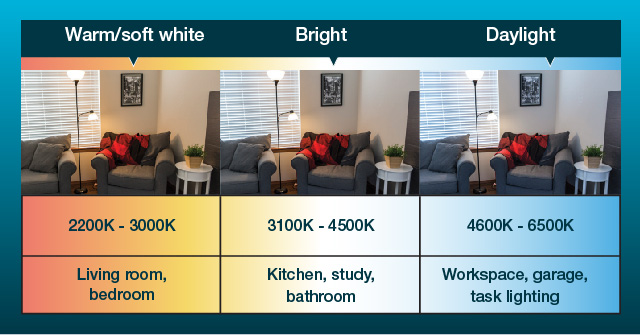 Step 4: Know the (lighting) facts!
Every light bulb box has a chart with all the information you need to choose the right LED for your home and your needs.