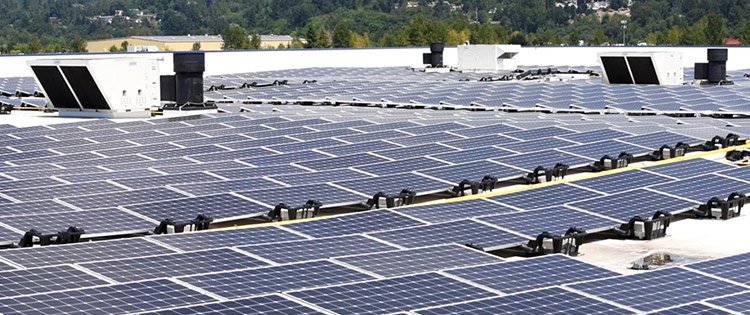 Qualifying Facility Transmission Interconnections
To facilitate PSE's ongoing transition to a clean energy future, PSE has established our Schedule 153 Qualifying Facility Transmission Interconnection Service (QFTIS) for generation projects from 5 MW to 80MW.
Whereas transmission level interconnections follow the FERC generation interconnection process, the QFTIS is a Washington State Utilities and Transportation Commission jurisdictional interconnection process designed for PURPA qualified projects that combines the value of transmission interconnections with the ease of state procedures. The QFTIS is an interconnection service that allows for full deliverability of a resource, with the exception of specific system reliability events, in which case the project may be curtailed.
If the QFTIS sounds like a good fit for your project, PSE wants to work with you to ensure the interconnection process is efficient, while maintaining a grid that is safe and reliable for all customers.
In addition, PSE offers Schedule 92, a Power Purchase Agreement for Qualified Facilities up to 80 megawatts. For a full set of supporting documents and other resources for Schedules 153 and 92 refer to Resource Links, below.
Apply now
To begin the process, submit an application to our online portal or contact us below:
Other Types of Interconnection Services
If the QFTIS does not seem like a good fit for your project, you may want to check out our other interconnection services.
If your project will be less than 100kW AC: Renewable Energy systems less than or equal to 100 kW may want to apply for PSE's Net Metering Program.
If your project will be greater than 100kW AC and less than 5MW AC and connect to PSE's Distribution System (up to 10 MW with a dedicated circuit): Customer-owned generators that meet these requirements may want to apply for PSE's Distributed Renewables Program.
If your project will connect to PSE's Transmission System under FERC Jurisdiction: Please refer to PSE's OASIS Website.
Steps to apply for 153 interconnection
The interconnection process, from initial application submittal to final approval to operation, can take up to 24 months or more to complete, depending on project complexity.
To get started, please review the following steps:
Review "Generator Interconnection" information listed in the Resources section below.
Visit our online portal to complete and submit a signed interconnection application.
Process an ACH or Wire Transfer application fee.
Once received, PSE will review your project application.
PSE will review your application for completeness. Once the application is complete, PSE will contact you to coordinate a project scoping meeting. We look forward to working with you through the steps in the development of your project.
For more information or assistance with the Distributed Renewables interconnection application process, email DistributedRenewables@pse.com.