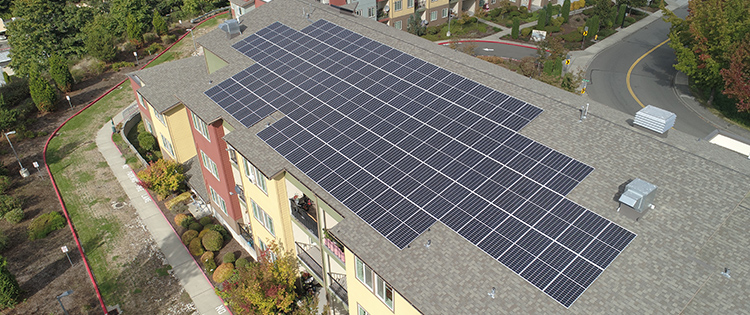 2021-2022 Green Power Solar Grant
Overview
Up to $750,000 in competitive Green Power Solar Grant funding will be available in amounts up to $100,000 per project to support the installation of solar electric projects on non-profit, public housing authority, and tribal facilities in PSE's electric service area.
This grant is funded through PSE's Green Power and Solar Choice participants to bring local, community-oriented solar projects to the area, while also providing vital support to those in need through lower utility bills for our low-income or Black, Indigenous, and People of Color (BIPOC) customers and the organizations that serve them. Over the past four years, PSE has awarded over $2,400,000 in total grant funding to 30 local organizations to install new solar projects.
Over 75,000 PSE customers have chosen to support renewable energy by participating in PSE's Green Power and Solar Choice programs. These programs now support the generation of 590,000 MWh annually of renewable energy in Washington, Oregon and Idaho. That's enough to power 56,000 average homes for one year.
Grant application coming soon
More information about the funding timeline, eligibility, and application instructions will be released soon. Check back for additional updates as details are made available within the next two months.
Contact:
Questions about solar grants? Please email: psegreenpower@pse.com and include "Green Power Solar Grant" in the subject line.