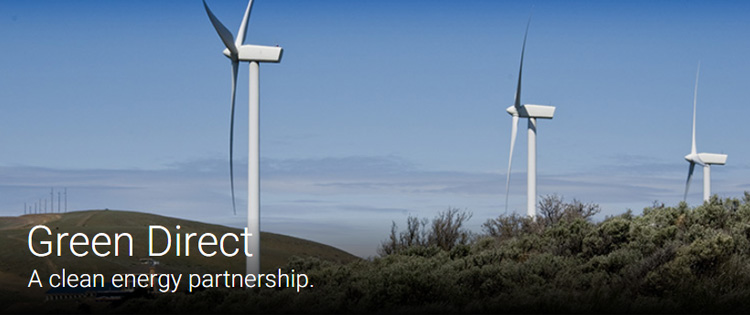 As our region's corporations and municipalities seek to reduce their planet-warming greenhouse gas emissions, they are seeking to add renewable power to their energy portfolio. To meet this need,
PSE created Green Direct, a renewable energy program specifically designed to meet our
customer demand.
This ground-breaking initiative is an effort to provide a dual solution for PSE's corporate and municipal customers. One that meets both carbon reduction goals, providing them with the ability
to purchase 100 percent of their energy from a dedicated, local, renewable energy resource, while providing them with a stable, cost efficient solution.
Skookumchuck Wind Energy Project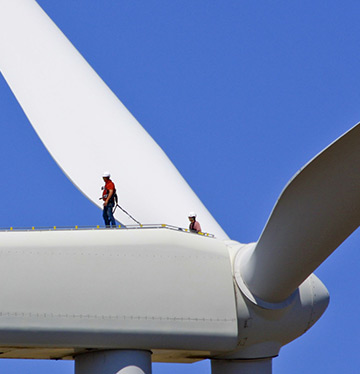 135 megawatts of wind energy will supply power to nearly 30,000 homes
The initial project being developed for the Green Direct program is the Skookumchuck Wind Energy Project. Plans call for Skookumchuck to be constructed in 2019 and produce up to 135 megawatts (MW) of renewable energy. The project will be built on Weyerhaeuser timber land, located in Lewis County in southwestern Washington.