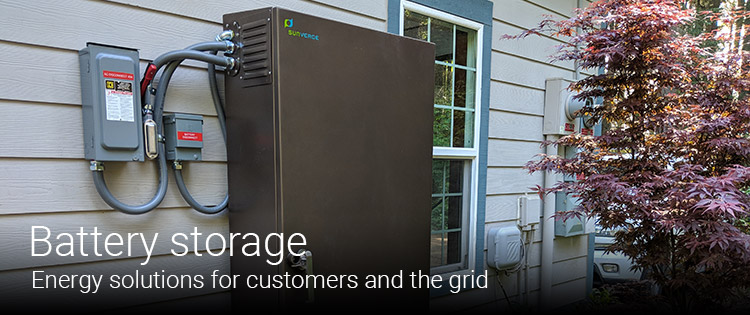 How can battery storage create a better energy future for our customers?
Batteries have the potential to provide temporary back-up power during an outage, store energy from solar panels, and help businesses manage their usage – just to name a handful of applications. Their ability to provide storage solutions for renewable resources, like wind and solar, could also play a key role in supporting PSE's clean energy initiatives.
But when it comes to battery storage installations, it's not one-size-fits-all. Across our service area, there are unique geographic and weather challenges, different energy needs, and varying infrastructure. That's why we're testing this evolving technology in a number of local scenarios to determine the best ways batteries could modernize the grid and provide exciting, new energy solutions for our customers.