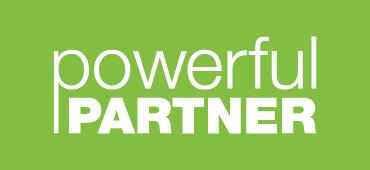 Powering positive change
As a PSE customer, you can lower your carbon footprint and help create sustainable change in your community. Sign up for one of our renewable energy programs today, and join the 65,000 PSE customers who've already chosen to support the growth of renewable energy in our region. If you enroll between now and Nov. 30, 2020, we will make a $10 donation on your behalf to our 2020 Powerful Partner organizations, whose efforts to help local families and protect the environment create lasting impacts for generations.
How it works
Simply sign up for Green Power or Solar Choice, and PSE will automatically donate $10 to the 2020 Powerful Partner organizations listed below.
It's easy!
Enroll by signing into your PSE digital account
Select the renewable energy program you'd like to support: Green Power or Solar Choice
Choose the renewable energy level you'd like to match – 100 percent of your monthly electricity usage, or just a portion for as little as $4 a month
ENROLL NOW
Child Care Action Council of Thurston

Communities in Schools of Federal Way

Harbor Wild Watch

HWW is an environmental education organization dedicated to inspiring stewardship for Puget Sound and the greater Salish Sea. Our motto is "Learn, Have Fun" and we offer a variety of interactive educational activities for kids, adults, families and visitors of the greater Gig Harbor and Key Peninsula communities. Each year, we deliver over 600 programs to over 30,000 people!

Lydia Place

The mission of Lydia Place is to disrupt the cycle of homelessness and promote sustained independence for current and future generations.

Nisqually River Foundation

Nisqually River Foundation

The Nisqually River Foundation is a 501(c)3 non-profit that provides the staffing and funding power for the Nisqually River Council. We are committed to the successful implementation of the Nisqually Watershed Stewardship Plan, and believe that a healthy community stems from environmental, social and economic sustainability.

Skagit Fisheries Enhancement Group

Skagit Fisheries Enhancement Group

Our mission is to educate and engage the community in habitat restoration and watershed stewardship to enhance wild salmon populations.

Town Hall Seattle

A vibrant gathering place in the heart of Seattle, Town Hall fosters an engaged community through civic, arts, and educational programs that reflect—and inspire—our region's best impulses: creativity, empathy, and the belief that we all deserve a voice.

Vashon-Maury Island Land Trust

Vashon-Maury Island Land Trust

The Vashon-Maury Land Trust has been instrumental in the acquisition and permanent preservation of over two thousand acres of carefully chosen property on Vashon and Maury. An additional 3000+ acres, enrolled in King County's current use taxation program (the Public Benefit Rating System), are protected and being stewarded by private landowners.

Washington State Parks Foundation

Washington State Parks Foundation

Our purpose is to ensure a vibrant Washington State Parks system for generations to enjoy. We engage, expand, and sustain a broad base of supporters who give to, advocate for, and treasure our state parks.
Estimate your costs and learn about the environmental impact of your renewable power choices. By inputting your monthly electricity usage from your utility bill, you can calculate the amount of carbon dioxide (CO2) you could offset through participation in the Green Power and Solar Choice programs as a residential customer.