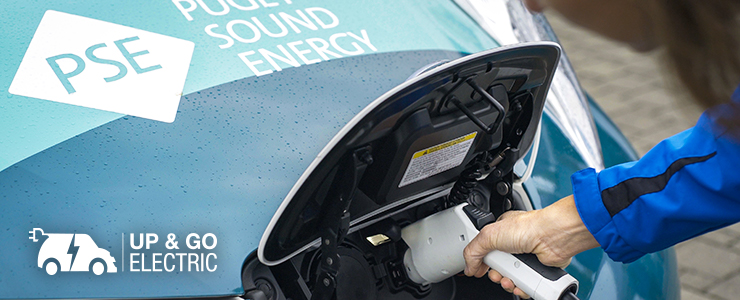 PSE Is Your EV Partner
Want to learn more about electric vehicles? Then let PSE take you to EV school with our first virtual event of 2021.
Learn the basics of EV ownership and charging from our experts.
Discover how EVs can be better for your wallet AND the environment.
Special guest! Hear from longtime EV owner and former state legislator Dick Muri on what it's like to actually go electric.
Get your EV questions answered live.
Plus, you'll be entered to win a fully loaded safety kit for your car just by attending this free webinar!
Your EV Partner Virtual Event
Hosted by PSE Up & Go Electric
11 a.m. – 11:45 a.m.
Wednesday, Feb. 24, 2021
Register now! The virtual event will be hosted on Zoom. You will not need a Zoom account to join.