Installing solar at home may not be right for everyone. For such customers we offer Solar Choice, a way to match some or all of the power you use with clean solar energy. You won't have any solar panels on your home. Instead, solar energy generated by independently owned solar projects in the Pacific Northwest is added to the power grid on your behalf.

Estimate your costs and learn about the environmental impact of your renewable power choices. By inputting your monthly electricity usage from your utility bill, you can calculate the amount of carbon dioxide (CO2) you could offset through participation in the Green Power and Solar Choice programs as a residential customer.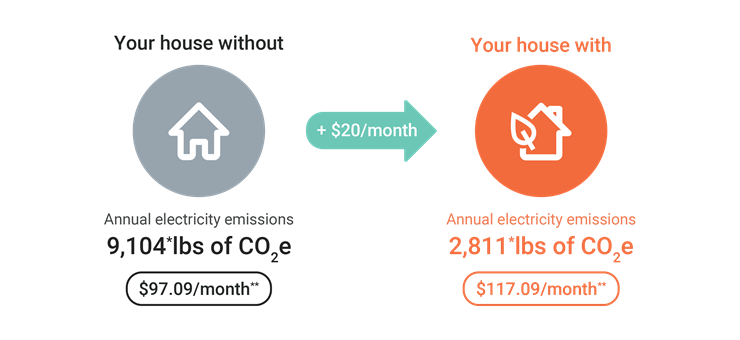 *Carbon footprint reduction based on the difference between the PSE Solar Choice 2020 mix and Year 2020 PSE fuel mix. **Based on the average PSE customer usage of 868 kWh/mo.
See the difference