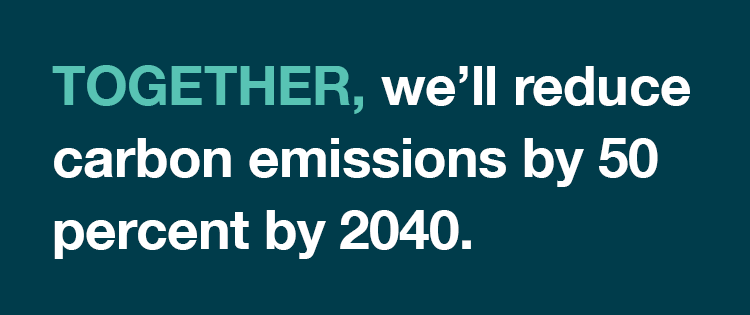 How do we create a better energy future together? It takes being active in the community, pushing to constantly innovate, and committing to doing what's right every time. Throughout Washington, in communities like Maple Valley, Kingston and Anacortes, customers like you are supporting countless projects that help us do exactly that. Each new initiative gets us that much closer to reducing our carbon footprint 50 percent by 2040. We're doing that through the transition from coal, new product and resource development, and cleaner transportation.
TOGETHER, we're creating a better energy future.
The projects that'll get us there
Clean Energy Efforts

Innovation in Action

A Part of the Community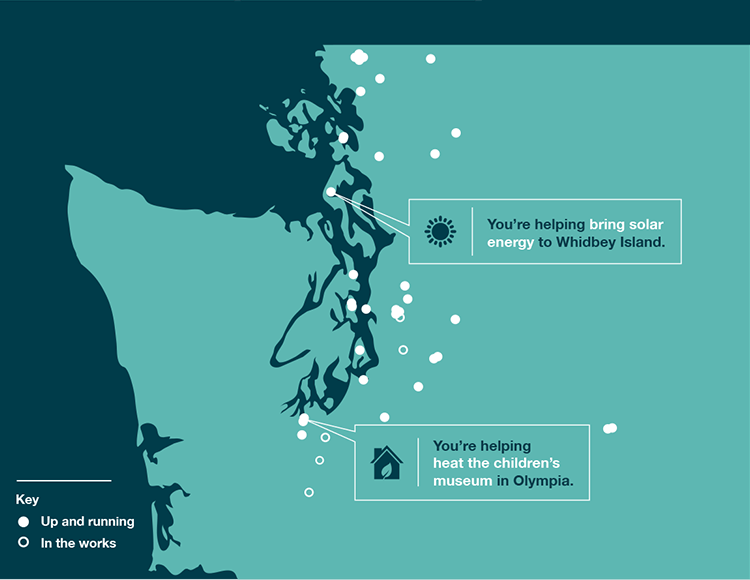 Ways you can contribute at home

Lighting
Replace incandescent lighting with LED bulbs. They use 75 percent less energy and last 10 times longer.

Water heating
Install inexpensive pipe insulation on exposed hot-water pipes and the first three feet of exposed cold-water pipe.