Employee Spotlight Mark
BELLEVUE, Wash. (8/19/2019) The spotlight shines on Mark, a supervisor in system operations who's been with PSE for 40 years.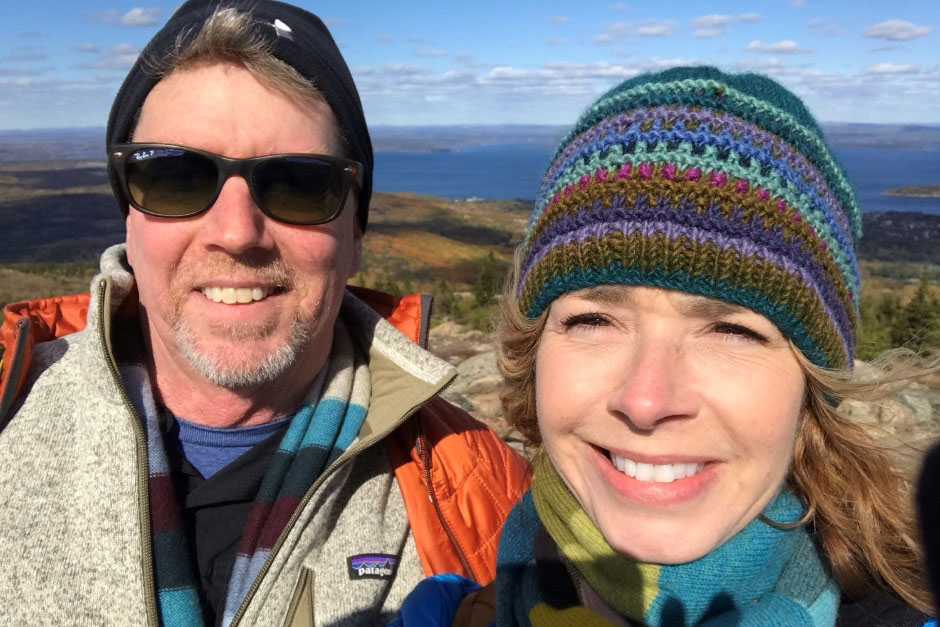 Mark plays a major role during any power outage especially during storm season, so knowing he needs to be flexible helps him overcome some challenging situations. Mark has been fascinated with electricity since he was a child so it's no surprise Mark loves what he does in system operations.
Read more about one of Mark's most memorable moments and what he likes to do in his free time.
What do you do at PSE, and how long have you been here?
Hands down, I think I have one of the coolest jobs at PSE: I'm responsible for the operation of PSE's electric distribution system and our distribution operations control center. I am honored to work with and support an impressively skilled team. It is hard to believe, but I have been with PSE for 40 years. When you've been here that long, people begin to tease you about starting to work here just after electricity was discovered.
Why did you want to work here?
When I was a kid, my father used to disassemble any appliance that had stopped working and save what he considered to be the useful parts — switches, motors, indicator lamps, resistors, capacitors, knobs. He probably found it pretty annoying when I'd go take some of those parts and cobble them back together into some useless thing or other. I have always found electricity to be fascinating.
What's the best or favorite part about your job?
Those who work around me will probably gag having to hear/read this again, but it is true: I enjoy operations, technology and customer service — this job hits on all cylinders for me.
What one thing do you need to know really well to do your job?
Truthfully, this isn't that kind of job, rather it is helpful to be a little like a Swiss Army knife or a good multi-tool: Every day brings a different set of challenges. I can say that nearly all of my previous work experiences at PSE have proven to be beneficial to the work I do today.
What's most challenging about your job?
Speaking figuratively, there are a lot of moving parts in operations — it is not uncommon for your day to not go the way you had planned. It's important to be flexible while having a good long-term vision for where you want to be. Frequently being pulled off-center means you need to have the ability to deal with whatever comes up, but then be able to regain focus and get back on task.
What's one of your most memorable moments while working here?
Over a period of 40 years, there are many, but one of the most memorable [read: embarrassing] was not long after I came to System Operations. When answering the phone, my typical greeting is, "System Operations, this is Mark." One day the phone rang and the Caller ID on my desk phone displayed "Booga Gilbertson" — the fact that an officer was phoning must have been unnerving in that moment because I answered my phone saying, "System Operations, this is Booga." If you were ever going to die from embarrassment, it would be after that call.
What safety tip applies to your daily work?
I'm an advocate of situational awareness — whatever you are doing, be present in the moment.
Of PSE's values, which resonates most with you and why?
For me, that is an easy one: We do what's right. It may not always be the easy thing to do, but doing the right thing is the foundation for creating a high-trust environment.
What's your favorite place to eat?
I'm pretty easy. Anywhere that serves Italian, Mexican or Thai. I like spicy food. Friday nights are pizza night.
What's your favorite vacation spot? Why?
We're pretty easy travelers — any destination that calls out to be explored. We're up for scenic, historic or outdoor trail and water adventures.
What's the best advice you've ever received?
A number of years ago, I was attending a retirement celebration for an executive at the company where my wife worked. Opportunity presented itself for me to ask the retiree what advice they would have for someone just starting their career. After a moment, she responded that it took her too long to recognize there were many different ways for something to be achieved; not everything had to be done just her way. Over time, she learned the value of setting a goal and stepping back to allow others to figure out how best to bring it home. Her way wasn't necessarily the best or only way. From her I learned the value of purposefully seeking the input and perspectives of others.
If you could be any animal, what would you be?
I'm going to go with a bald eagle. It would be fun to fly; wouldn't have to pay for a fresh salmon; and I would be protected from bird hunters.
What do you like to do outside of work? Any interesting hobbies or community service activities?
There are a number of things that I enjoy — photography, building personal computers and then any home project that involves a power tool. I'm also something of an audio/visual enthusiast.
If you could have any super power, what would it be?
For me, it would be all about flying, as long as I could do it in my street clothes. With a small backpack.
Who would play you in the movie about your life?
Though he's one of my favorites, somehow I don't think Will Smith would portray an aging Polish utility guy.
Do you have a pet?
We have three cats, Coco Jo, Tucker Pete and the latest addition is Finley. It was supposed to only be two cats, but my wife managed to sneak another one in there by convincing me Pete needed a buddy. That back-fired — Finley and Pete barely tolerate one another. I still love my wife.
If you're comfortable sharing, tell us about your family.
My wife Lisa and I have been married 25 years. We have one son, Ethan, who just turned 21. He is currently a student at Western WA University, up in Bellingham. Three cats (one too many). We've made our home in Monroe for the past 20 years.